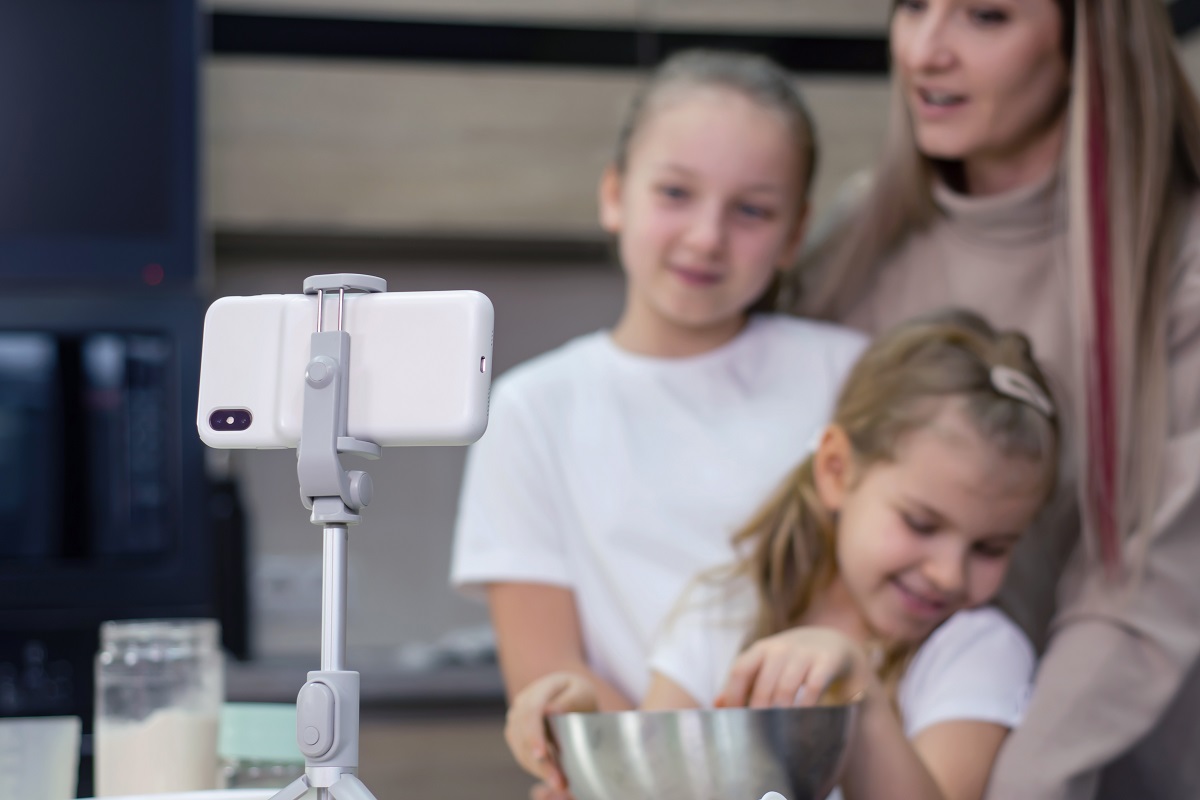 We don't usually think about parenting vlogs as being super cool when we think of YouTube. Sure, there are plenty of popular family vloggers, but how many channels solely devoted to moms are you subscribed to? The good news is there are plenty of fantastic mommy channels for you to check out! If you're craving that sort of content, we have a list of channels you definitely will love.
Crazy Fit Busy Mom
Marie Elaine is a YouTube mom of color. She makes a ton of do-it-yourself projects that you can try for yourself!
Jelian is a 24-year-old single LGBT mom who had her son at 18. She was born in Puerto Rico and now lives in Miami, Florida. She has amassed over 1 million subscribers! When she is not blogging about her adorable little boy, she makes personal blogs pertaining to her own life journey.
Angie is a 31-year-old with 4 children, and right now, she is pregnant again and might even be expecting twins! We can't get enough of her aura and all the adventures she has with her kids!
Hayley Paige
Hayley Johnson is a mother of 3. She runs her own business from home and has a lot of super awesome videos on planning and organization that you should try for yourself!
Allie Brooke
Allie is a vegetarian mommy YouTuber with a 4-year-old daughter, Cartia. She makes a bunch of adorable videos with her. Our personal favorites are the travel vlogs, but all of them are worth your time!
The Minimal Mom
When you are married and have 4 children, things are bound to get messy. That is why Dawn and Tom have chosen to live a minimalist lifestyle. Her work is not only inspirational but enjoyable to watch. They release videos twice a week, so you'll never find yourself dry of their amazing content!
Diary of an Indian Mom
Prachi Oza's channel brings forth a one-of-a-kind cultural spin on your typical motherhood blog. Her arts and crafts blogs truly show off her creative side. Plus, her two kids are super cute!
Ashley's Busy Life
Ashley is a newer YouTuber who launched her channel in July 2021 and is "all about that mom life." She has 4 children and lives in Texas. We hope to see her channel continue to grow as time progresses!
A Special Mention
Connie Kwon Kin (November 9, 1979 – November 21, 2013) was a member of the Los Angeles-based What's Up Moms YouTube channel. This channel is one of the most popular channels devoted to motherhood on the entire platform. Fans remember her for her bright personality that truly lit up the camera. Connie was a passionate mom who loved her family and truly lived life to the fullest – the way it was meant to be lived. She sadly passed away shortly after her 35th birthday due to childbirth complications following the delivery of her daughter, Ella. We certainly miss Ms. Kin and hope she is watching her children safely from above.