Intro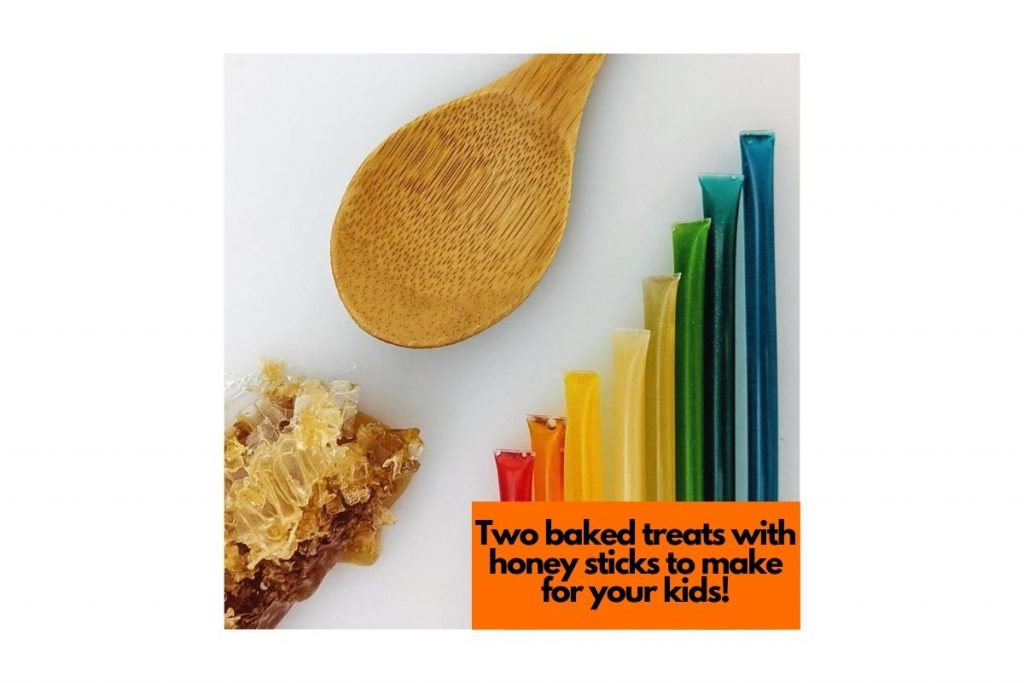 If you want to find some fantastic dessert yet bite-sized treats to give to your kids then look no further. There are many of these treats that you can whip up easily once you have the ingredients together, and it's here we're going to over them. Most importantly, we're going to incorporate honey sticks, especially given how versatile, portable and useful such a treat is for your kids beyond just simply drinking them. We're going to make these recipes so that the honey shines through and elevates these bite-sized snacks to another level for you and your children!
Honey Cake
If you want to make bite-sized cupcakes that can be amongst the best and sweetest your kids ever tried. Not only are the ingredients relatively cheap to acquire, but they can also be fairly easy to put together and make once everything is in your grasp!
Ingredients
½ tsp
3 cups of flour
4 eggs, separated from whites
1 honey stick
1 tsp baking soda
½ ground cloves
¾ white sugar
⅓ cup vegetable oil
1 cup of hot water
½ tsp ground allspice
3 tsp instant coffee granules
Instructions
Step 1: First you're going to want to mix the coffee with the hot water, and let it cool down for a spell while in a separate bowl, you'll want to beat the yolks of the eggs with the sugar until it resembles cream. Once it has gotten its form, throw in the honey and the oil and repeat until the creaminess has been achieved once more.
Step 2: Next you will want to add in the flour, baking powder, and soda, along with the salt and spices. Throw the coffee into the mixture inside of the bowl and then mix together until fully integrated. Don't overdo it however or you'll break the mixture.
Step 3: Finally you will add the egg whites to the mixture and then once fully mixed in, pour into several 8 inch greased square pans that will be put into an oven at 325 degrees F, 35 to 40 minutes. From there, its sweet goodness is yours to enjoy.
Lemon Honey Butter Tarts
If you want another bite-sized treat to give to your kids then these tarts are definitely going to be a winner for where their taste buds are concerned, so go ahead and make it so they have the opportunity to enjoy this to its fullest extent!
Instructions
1 tsp grated lemon zest
¼ tsp salt
¼ tsp ground nutmeg
2 eggs
2 tbsp of fresh lemon juice
1 honey stick
½ cup of brown sugar
⅓ cup of melted butter
½ tsp of ground-up cinnamon
18, 2 inch, unbaked tart shells
Step 1: Firstly, you'll want to preheat your oven to 375 degrees F
Step 2: Crack open the eggs into a large mixing bowl in which you will also pour in the lemon juice and zest with the honey, brown sugar, salt, nutmeg, and butter. Once all of these ingredients have been mixed together, you're going to want to fill the tart shells halfway.
Step 3: Put the filled-in tart shells into the oven for around 18 minutes until the shells are golden brown. From there, enjoy the sweets of your labor along with your kids!
Conclusion
The best recipes are the kind that may seem complicated due to the number of ingredients that they have but are relatively easy to create with the uncomplicated steps included. This makes it all the easier for your kids to enjoy these honey sticks baked goods for them and their friends with ease, making their days all the brighter and better!