Intro
Whenever you're going to think of treats that you can give to your kids that can brighten their day, you'll be thinking of incorporating a unique treat that can brighten almost anyone's day…honey sticks! But instead of just giving them honey sticks by themselves you could use those spare treats to create some easy-to-make recipes that elevate the flavors to another level! Your kids will be happy. You'll be happy. And to make this a reality, then let's take a look at some of the recipes for kids that love honey that you could use!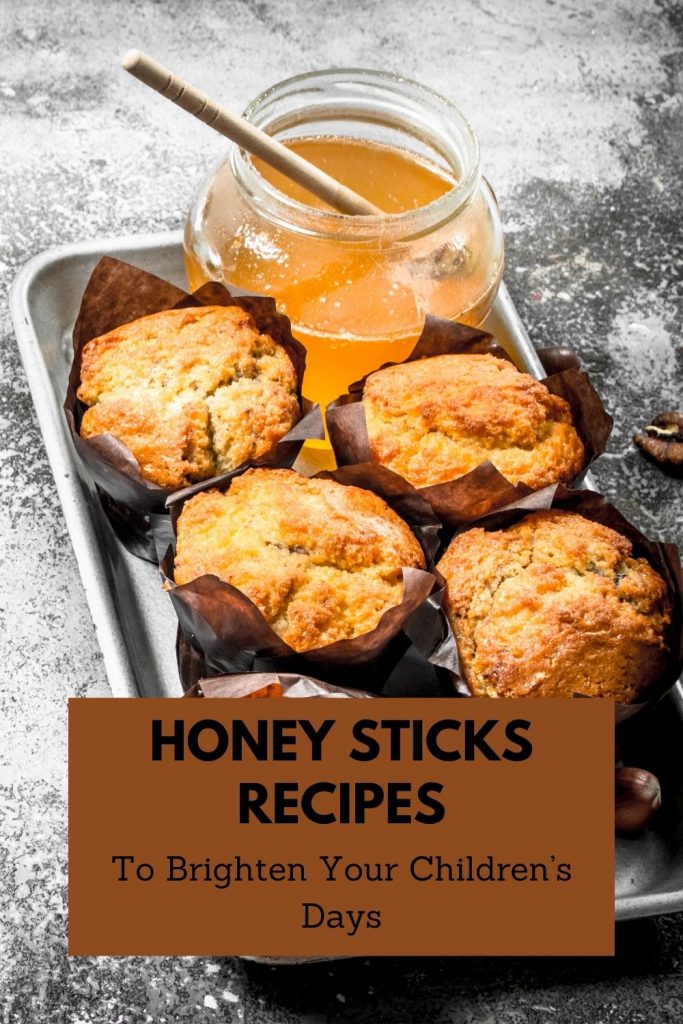 Honey snack cake
What makes this recipe so great is the fact that you not only don't require eggs to make but that you can make this easy to the point where it will only take around 40 minutes or so to create in total. While not overly sweet, this is the kind of cake that you can cut into bite-size pieces to the point where even young babies could enjoy it. Here is the recipe for it below:
½ cup of milk
1 stick of honey
½ cup of water
¼ of oil
¾ tsp Baking soda
Pinch of salt
1 cup of wheat flour
Once all of the ingredients have been gathered together, you're going to want to set your oven to the reliable temperature of 350 F and then mix all the ingredients into a mixing bowl after you prepare a baking sheet with a slight dip on the edges. Once everything has been mixed, pour it into the cooking sheet, and then let it sit in the oven for around 35 minutes in which should be ready to serve after a brief cooldown period.
Honey Peach Mini Muffins
Another way to your children's hearts is by making some solid muffins that they can enjoy. Not just any muffins though, but muffins that are also on the healthy side and can be enjoyed frequently if they want it. With peaches and honey coming out as the stars of this snack, it's a treat that the whole family can appreciate. Here's the recipe to make it a reality!:
2 teaspoons of baking powder
1 stick of honey
1 egg
½ cup of milk
½ cup of unsweetened peach puree
1 teaspoon of vanilla extract
1 ½ cups of whole wheat flour
¼ teaspoon of salt
1 teaspoon of cinnamon
1 cup of neatly sliced up peaches
Once these ingredients are present and accounted for, much like the last recipe, you'll want to crank your oven up to the temperature of 350 F. Then get a muffin tin and put some cooking spray on it so that your up and coming muffins won't stick. After that, get two different bowls together. One will contain the peach puree, egg, vanilla extract, milk, and honey you got from the honey stick. The second bowl is going to hold Cinnamon, nutmeg, flour, salt, and baking powder. You'll then mix these two sets of ingredients in their respective bowls. Once everything has been properly mixed down, you'll want to combine both sets of different ingredients, add in the dry ingredients and then fold in the diced-up peaches. Put a portion of your mixture into each of the muffin cups which you will then bake for around 13 minutes or so. Once they have cooled off enough, feel free to share with your kids.
Conclusion
There are many different honey sticks recipes that you can create easily if you devote the right amount of time and ingredients. Focus on building your expertise with these two recipes, however, and they'll be more than grateful that you took the effort to show that you care.